WOOD
Main Markets:
Wood, Plywood, Doors, Frames, Flooring, Decks, Coils.
Competitive sea shipping.
Short and long term deals

Allocation agreement with shipowners, assuring the space for their merchandise.

Differentiated service of selection and scheduling of equipment.

Special agreements in Demurrage and Detention, bringing greater flexibility to the operation.

Strategic partnership with shipowners, adding solutions and differentiated support for its operation.

Key Performance Indicators (KPI):
Our team is trained to measure all the critical points of logistics, from space reservation to cargo delivery.
We are ready to commit to your results!
Specialized service:
Experienced team with a focus on customization.


We know how to help your business!
Evolved follow-up:
Customized, transparent and objective information available via the

Allog Portal

, bringing agility, safety and ease of access to keep those involved fully informed about the operation.
Online sending of the Shipping Instructions: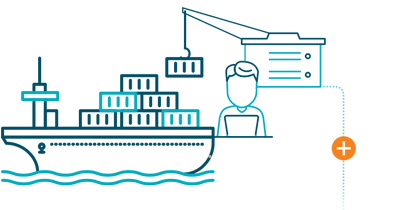 Providing agility in the issuance of documents;
ISO 9001:2015
Quality Management System, provides transparency for the Maritime operation, maintaining the flexibility that each client demands.
International Insurance:
 The guarantee that travels with your cargo.