LIQUID CARGO
We offer a complete and integrated logistics solution, with a team dedicated to the management of your bulk liquid cargo.
We carry out operations with Flexitank and Isotank throughout the national territory
• We provide equipment that meets all international requirements and certifications;
• Safety and innovation in the transportation of your cargo;
• Qualified technical support;


• Specialized professionals.

FLEXITANK: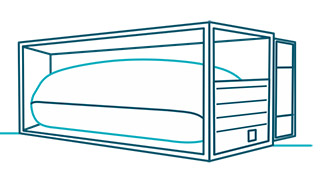 Disposable packaging, free from contamination and 100% recyclable. Installed in a 20 ? DRY container, it turns this into a tank capable of transporting up to 24,000 liters of any non-hazardous liquid product.



Differential
• Own import;
• Offered by our Integrated Logistics solution;
• It is offered with cargo transshipment, road and sea transportation services.
Safety
By concentrating the entire operation on a specialized cargo agent, with a door-to-door or door-to-door service package, you guarantee the security of your net cargo logistics process.
ISOTANK: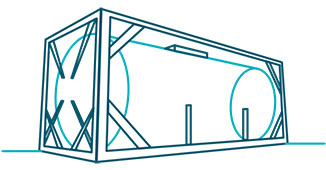 Equipment capable of transporting dangerous and non-hazardous liquid products.
• Qualified partnership with isotank operators;
• Operation by rental contract;
• Other services available, cargo transfer in an exclusive terminal and provision of road and sea freight.
Terminal Services:

Logistics solutions for specialized terminal in liquid cargo.
• Storage and pre-stacking of containers;

• Cargo transfer service from a tanker truck to flexitank and isotank;


• Pumps and hoses dedicated to each type of product.