ethical principle of
value the community.
Allog International Transport's ethical principle is to value the community in which it operates, providing opportunities for work and income generation, social participation and respect for the culture where it is established or with which it relates.
We continually seek to improve our Social Responsibility Management system, through actions that make a difference in the daily lives of our employees and the community of which we are a part.
Through the CVA group (Centro Voluntários Allog), we encourage mutual cooperation and encourage involvement in social actions promoted by the group with the aim of meeting the basic needs and desires of our community.
The National Movement ODS Santa Catarina is a social movement made up of volunteers, of a non-partisan, plural and ecumenical character, with the purpose of contributing to the improvement of the quality of life of Santa Catarina society. It aims to fulfill the commitments of the 2030 Agenda for Sustainable Development, approved by the UN member countries during their 70th General Assembly held in September 2015 in New York (United States).

The Movement aims to facilitate the incorporation of the Sustainable Development Goals (SDGs) into the practice of people and organizations in Santa Catarina. It seeks to build a better, socially inclusive, environmentally sustainable and economically balanced society.
The Social Seal Program is a strategy to encourage the fulfillment of the United Nations – UN Sustainable Development Goals, through the recognition of public entities, companies and public and private organizations of organized civil society and individuals, which make investments internal and external social benefits for the benefit of society.
It aims to publicly recognize and value the initiatives of organizations that promote the socio-economic development of their employees or the community in which they operate.
The certification of organizations in the Municipal Social Seal Program consists of a document that recognizes them as socially responsible. To do so, it is based on the assessment of investments made by companies in accordance with the 17 Sustainable Development Goals (SDGs).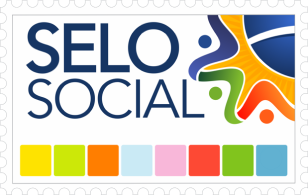 The Itajaí Culture and Sports Incentive Law allows projects approved by the City Hall to raise funds from taxpayers of the Tax on Services of Any Nature (ISSQN), up to the limit of 30% of the tax due. In other words, the private sector transfers part of the tax to the beneficiaries. And Allog makes a point of contributing to various projects in our community every year.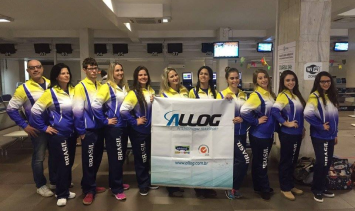 ARTISTIC SKATING OF RODAS DE OUROS WILL BE SUPPORTED BY ALLOG INTERNATIONAL TRANSPORT
Projects supported/executed in 2020:
Container Library Project
Solidarity Donation Allog - Masks
Customer Day Campaign - Helps institutions indicated by customers
Want to know more about Allog's Social Responsibility Sector projects and missions?