TOTAL CONTROL OF YOUR CARGO, ALLIED WITH A MODERN ORGANIZATION AND GLOBAL INFRASTRUCTURE
Total control of your cargo combined with a modern organization and global infrastructure. We are ready to offer a complete logistics in the maritime modal. We offer exclusive negotiations with first-rate shipowners, bringing benefits focused on efficiency, reliability and transparency for our customers.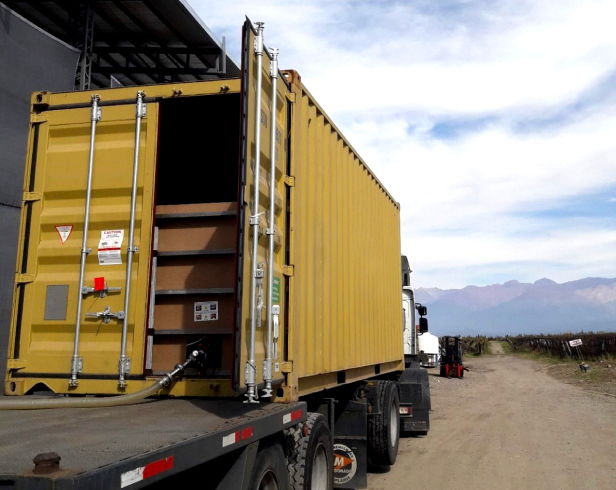 Disposable packaging, contamination free and 100% recyclable. Installed in a 20′ DRY container, it transforms this into a tank capable of transporting up to 24,000 liters of any non-hazardous liquid product.Differential · Own import; · Offered by our Integrated Logistics solution; · It is offered with cargo transshipment, road and sea transport services.Safety By concentrating the entire operation in a specialized cargo agent, with a door-to-door or door-to-port service package, you guarantee security for your liquid cargo logistics process.
Equipment capable of transporting hazardous and non-hazardous liquid products.
·
Qualified partnership with isotank operators; · Operation by rental contract; · Other services available, cargo transshipment in an exclusive terminal and supply of road and sea freight.
Terminal logistics solutions specialized in liquid cargo.
· Storage and pre-stacking of containers;
· Cargo transshipment service from tanker to flexitank and isotank;
· Pumps and hoses dedicated to each type of product.