COMPLETE SOLUTIONS FOR THE HANDLING OF YOUR LIQUID CARGO IN BULK
We offer complete and integrated solutions in logistics and our team is dedicated to the management of your liquid cargo in bulk.
We provide Nationwide Flexitank and Isotank operations.
We offer equipment that meets international demands and certifications;
Security and innovation to ship your cargo;
Best-in-class technical support;
Specialized Professionals.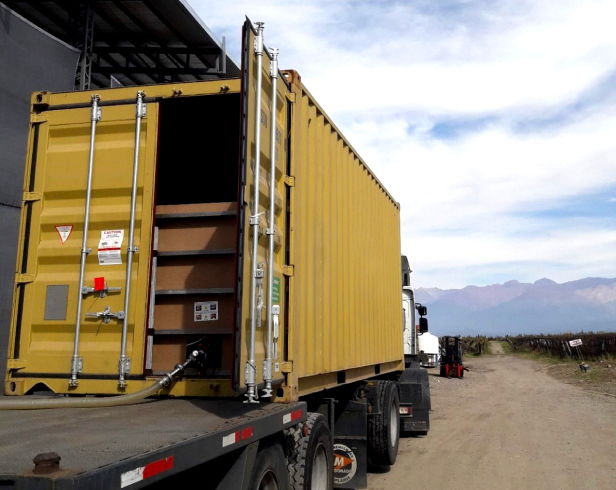 Disposable packaging, contamination-free and 100% recyclable. It can be installed in a 20ft Dry Container and can be converted into a tank that might transport up to 24,000 liters of non-hazardous liquid.
Unique Features
We have our own imports;
This service is offered by our integrated solutions in logistics;
We offer cargo transshipment, land and sea shipping.
Security – By concentrating all the operations in one specialized cargo agent, we offer both door-to-door and door-to-port services. Therefore, Allog ensures safe logistics of your liquid cargo.
Equipment capable of transporting liquid and hazardous goods.
Best-in-class partnership with excellent Isotank operators;
Rental Contract Operations;
We offer a wide range of services including cargo transshipment in an exclusive terminal. Allog provides land and sea freight.
Solutions in logistics at a specialized terminal for liquid cargo.
Storage and pre-stacking of containers;
Transshipment of services in tanker trucks for both flexitanks and Isotanks;
We offer special pumps and hoses for each type of product.