Allog SOLUTIONS
Full Container (FCL) and Consolidated (LCL);
Partnerships with the main airlines:
Increased reliability, competitiveness and safety in your air shipments.
Project Cargo and ROLL-ON/ROLL-OFF:

Constant Monitoring and safety for your cargo:
From collection to delivery to the final destination.
Specialized service:
Experienced team with a focus on customization.

We know how to help your business!
Partnership with the main ship-owners,
Monitoring the service provided to our Clients via performance indicators;
Evolved follow-up:
Customized, transparent and objective information available via the Allog Portal, bringing agility, safety and ease of access to keep those involved fully informed about the operation.
Key Performance Indicators (KPI):
Our team is trained to measure all the critical points of logistics, from space reservation to cargo delivery.


We are ready to commit to your results
!
Exclusive Worldwide Agent:
Add value by having both importer and exporter aligning international logistics with efficiency.
Online BL form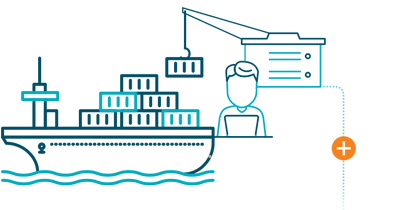 Providing agility in the issuance of documents;
Storage structure:
Consolidation and storage solutions at a global level, which translates into a logistics network with local agents specializing in your business.
International Insurance:
The guarantee that travels with your cargo.
ISO 9001:2008:
The Quality Management System provides transparency for the Land operation, maintaining the flexibility that each client demands.
SOLUÇÕES

EM TRANSPORTE INTERNACIONAL