The 32 soccer teams competing in the 2022 World Cup in Qatar will be able to register up to 26 players, including three goalkeepers. Unlike the previous rule, which made the presence of 23 registered players mandatory, there is now room to call up to 26 players. The only requirement is that three of them, regardless of the total number, must be goalkeepers.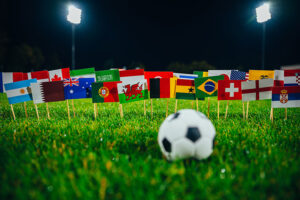 The total number of substitutions has also been increased for this World Cup. Now, teams can make five player substitutions in normal time and one more in extra time, if necessary. Until the 2018 World Cup, it was possible to make only three substitutions in normal time and one more in extra time.
The number of subs has also been increased from 12 to 15.  This makes it possible for all 26 players of soccer teams to be available to their teams for matches in Qatar.
Selection of players
The tournament promoter has not made it mandatory to call up 26 players, as it was with 23, at the suggestion of some of the participating federations. Although it is unlikely that any coach will choose to take fewer players than the limit, some officials have argued that the selection of the players is up to the coaches and considered interesting to offer this flexibility.
>>> Documents and vaccines in Qatar: what do I need to travel?
For João Limas, Allog Fan World Cup specialist, the change is in line with practically all national championships managed by FIFA. After the stoppage of competitions during the pandemic, several federations and clubs requested an increase from 3 to 5 substitutions per game. They claimed that several players suffered physical losses during the lockdown period. The large number of injuries after they returned to training was another important factor in FIFA granting the request and keeping the 5 substitutions as standard.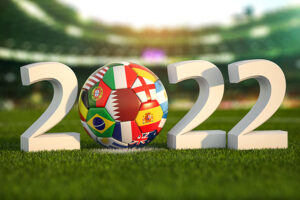 In addition, according to Limas, because it is a short duration tournament, it is very common for a player to get injured in the first few matches and miss the rest of the competition, because there is not enough time for recovery. The increase from 23 to 26 players means that teams have more options in the group to compensate for an unexpected loss during the tournament.